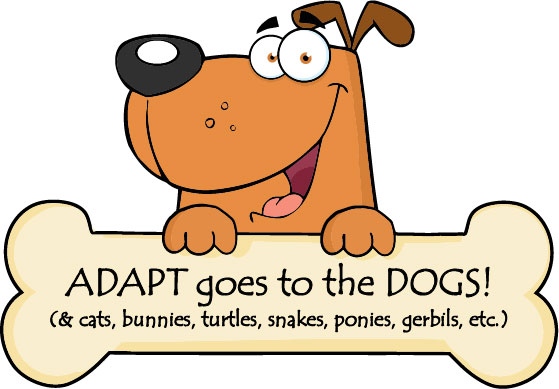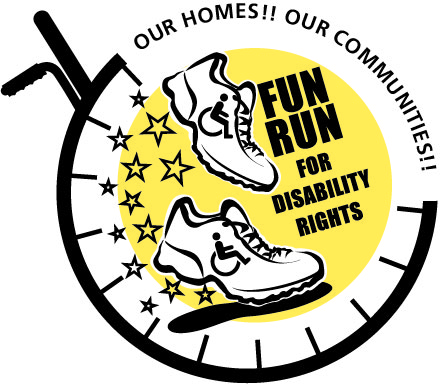 Passionate about your pooch? Krazy for your kitty? Gerbil got you gaga?
Tell the world! Share the love! Support ADAPT!
Advertise your affection for your critter in the ADAPT FUN*RUN 2017 Official Program!
For just $15, we'll publish a picture of your pet (with or without you) along with your names
and location. Give your furry (or slimey) one the satisfaction of knowing you really, really
care. And show ADAPT the love, too, by contributing funds to support our activism in the
ongoing fight for disability rights.
Your photo MUST be:
2.25" x 2.75"
in JPG format
200 dpi or more (print resolution)
Example photo: